31 Mar

United Overseas Bank (UOB) and HSBC in Singapore Discuss Covid Challenges in Model Risk Management
Risk Managers in Singapore Discuss Covid Challenges in Model Risk Management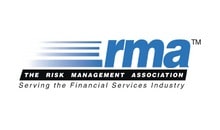 On March 30th, 2021, the Singapore Chapter of the Risk Management Association (RMA) hosted a "Thought Leadership Discussion" on Model Risk Management in the Age of COVID-19.
Essential Takeaways from the Thought Leadership Discussion:
COVID-19 was a crisis of speed and accuracy for risk management models.
The pandemic featured previously unseen levels of market turbulence and government intervention.
Backward-looking risk management models rapidly became obsolete, yielding inaccurate results.
Expert human judgement proved key to managing risk, yet current modelling tools left the experts overwhelmed.
The crisis highlighted the need for banks to accelerate the development of forward-looking models, including new sources of information, using new tools and techniques.
Automation is essential to allow experts to focus more on using their knowledge, experience, and judgment.
Quotes:
"As with previous crises, expert judgement played a crucial role during the COVID-19 pandemic, and risk management technology must keep human risk management experts at the center and in control."
Frankie Phua Peng Yeo, Head, Group Risk Management, UOB, and Chairman of The Singapore Chapter of the Risk Management Association.
"Singapore is at the forefront of innovation in the financial sector, and the RMA play a vital role by raising awareness in use of new technologies in areas like Model Risk Management, and by discussing potential challenges around use of AI in risk related processes."
Gautam Mukharya Chief Risk Officer, HSBC Singapore, and Director of The Singapore Chapter of the Risk Management Association.
About The Risk Management Association (RMA)
Founded in 1914, The Risk Management Association (RMA) is a not-for-profit, member-driven professional association, whose sole purpose is to advance the use of sound risk principles in the financial services industry. RMA promotes an enterprise approach to risk management that focuses on credit risk, market risk, and operational risk. Headquartered in Philadelphia, Pennsylvania, RMA has approximately 1,900 institutional members that include banks of all sizes as well as nonbank financial institutions. They are represented in the association by 18,500 risk management professionals who are chapter members in financial centers throughout North America, Europe, and Asia/Pacific.
About SPIN Analytics
SPIN Analytics SPIN Analytics helps regulated banks and other credit providers improve credit risk management with its next generation explainable AI-based platform, RISKROBOT™.