08 Dec

Andrew Stott, global banking and consulting veteran with over 40 years' experience, joins SPIN Analytics' Global Advisory Board
Andrew Stott, global banking and consulting veteran with over 40 years' experience, joins SPIN Analytics' Global Advisory Board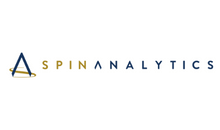 SPIN Analytics, a modern FinTech provider that brings a new paradigm for credit risk modelling, announces today that Andrew Stott will join the Company's Global Advisory Board.
Andrew has had an outstanding professional career in banking and consulting, including 11 years as Head of Western Europe for Oliver Wyman, subsequently leading the entry of Oliver Wyman into China and India. Since leaving Oliver Wyman, he has combined roles as Independent Non-Executive Director for BBVA Group and Barclays Spain, chairing the Board Risk Committees in both cases, with activity as a successful business angel in the tech sector, where he built a portfolio of 12 companies. Prior to Oliver Wyman, Andrew led the Capital Markets and Financial Risk Management practices for Price Waterhouse (now PwC) London and spent 11 years in international banking in London, Spain and Hong Kong.
Panos Skliamis, Co-Founder & CEO of SPIN Analytics, said: "I am delighted to welcome Andrew to our Advisory Board. He brings hands on experience of banking and credit risk management and appreciates the transformation in credit risk modeling that our RISKROBOTTM software offers to banks around the world."
"I am very pleased to join SPIN Analytics' Global Advisory Board, a groundbreaking company that rides the wave of innovation towards the digital transformation of banks. RISKROBOTTM has the potential to industrialize an expert-intensive core process employing thousands of specialists around the world. RISKROBOTTM's combination of expert methodologies with Explainable AI in Regulatory Credit Risk Modeling will allow banks to automate much of the routine, manual work in this heavily regulated core process, reducing the current capacity bottlenecks and allowing credit risk modeling and validation experts to concentrate on tasks where they add most value," said Andrew Stott.