01 Mar

Microsoft Partners with SPIN Analytics to Dramatically Improve Regulatory Credit Risk Modelling with New AI-Powered Solution
Microsoft Partners with SPIN Analytics to Dramatically Improve Regulatory Credit Risk Modelling with New AI-Powered Solution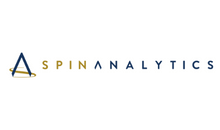 Microsoft (NASDAQ: MSFT) and SPIN Analytics, which has developed the most advanced solution for automating Credit Risk Model development and Validation, today announced the two have partnered to accelerate access to SPIN Analytics' exclusive RISKROBOT® AI-engine.
As part of the partnership, Microsoft is investing resources and expertise to accelerate SPIN Analytics' go-to-market, bringing new efficiency and agility to the banking, corporate, and investment fund sectors.
"We are excited to partner with SPIN Analytics and support their innovation on the Azure cloud platform to bring AI in Credit Risk Management to global banks," said Tereza Nemessanyi, Entrepreneur-in-Residence for Microsoft in New York. "Their credit risk solution dramatically improves efficiency, allowing for risk model development and validation at a fraction of the current time and cost."
"Managing credit risk models for banks in today's shifting regulatory environment is incredibly complex and expensive. Developing, maintaining and reporting on these models requires a host of specialized risk analysts and IT resources as well as large amounts of time & money. Each bank maintains from dozens to thousands of these models depending on its size and business profile with droves of internal staff working on them in the Risk and IT departments. Mandatory regulatory requirements and stress-tests such as CCAR, CECL & IFRS9 greatly compound the magnitude of this problem," said Panos Skliamis, CEO & Co-founder for SPIN Analytics.
SPIN Analytics developed a credit risk modelling and validation platform for regulatory risk requirements in the aftermath of the recent financial crisis. The product is based on more than 25 years of credit risk-modelling experience and R&D by the team, in their collective work across major multinational banks. RISKROBOT® minimizes model development and maintenance time up to 90% and can reduce the total direct and indirect costs by more than 70%.
There are three primary components to the product:
Data management such as data ingestion, normalization and homogenization, culminating in a highly performant, optimal Credit Risk Data Warehouse
Automatic Model Development via optimal modelling step selection and regulation matching
Regulatory & Audit documentation report creation
About SPIN Analytics
SPIN Analytics was established by a team of highly experienced founders with extensive track-records in international banking, credit risk management & analytics, advanced software development and digital transformation.
RISKROBOT® is an AI-driven platform that fully automates the Credit Risk Management lifecycle of financial institutions and corporations.
RISKROBOT® drastically reduces the time for model development & documentation by several orders of magnitude from months to days, boosts regulatory compliance, eliminates manual efforts, radically improves the agility, capacity & efficiency of Credit Risk Management and enables clients to increase the accuracy of their forecasts.
Founded in 2015, SPIN Analytics is based in New York and London.
View source version on PRWeb.