15 Oct

SPIN Analytics was selected as Top20 at DTW 2022 in Copenhagen
SPIN Analytics was selected as Top20 at DTW 2022 in Copenhagen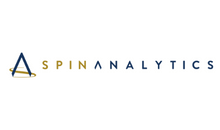 SPIN Analytics announce they will be exhibiting at DTW (Digital Transformation World), TM Forum's flagship event as part of the Next 20 start-up showcase in Copenhagen in September 2022
The Next20 start-up program connects start-ups with communication service providers (CSPs) and technology suppliers to strengthen the ecosystem and inspire the next wave of innovation and growth. Next20 provides access to 3,000+ global tech leaders to ignite conversations and build partnerships that enable start-ups to scale at DTW.
The Next20 start-up program gives the chance to exhibit and pitch to a jury of experts on a global stage at TM Forum's Digital Transformation World from 20-22 September 2022 in Copenhagen, showcasing how they help addressing some of the following challenges:
Networks: Building a truly cloud native network that enables zero-touch automation
Growth: Seizing the enterprise opportunity and future of connectivity
Intelligence: Manage and extract value from data to deploy AL/ML at scale
People: Becoming a leading industry for the implementation of ESG
"TM Forum was overwhelmed by the applications from disruptive, innovative FinTechs across the globe. We are delighted to be welcoming SPIN Analytics to DTW to showcase their company and technology, says Janelle Morse, VP Research, Events & Media, TM Forum. Connectivity is the lifeblood of the digital world, but it needs to evolve to keep pace with customer needs, this collection of start-ups is here to do just that and I am excited to see what is on offer at the event".
"Telecommunication providers have started offering financial services, such as mobile payments and lending, mainly due to the big amount of data they have gathered the recent years. RISKROBOT can help them industrialize the process of credit risk digitization, therefore it is very important that SPIN Analytics was selected to be invited at the Next20 startup program at TM Forum's Digital Transformation World 2022 event". Panos Skliamis, CEO, SPIN Analytics
About DTW
After two years as a virtual conference, this year DTW excitingly returns to connecting face to face and will take place at the Bella Center in Copenhagen, running from September 20th to 22nd. DTW is where the industry comes together in a highly interactive experience with opportunities to meet and connect to explore how industry collaboration can inspire change and help solve some of the industry's greatest challenges. The event will showcase over 55 hours of visionary and practical content with 100+ sponsors, exhibitors and Catalysts as well as over 150 Communication Services Providers (CSPs) and 3,000 attendees from 90+ countries.
About SPIN Analytics
SPIN Analytics is a modern FinTech and RegTech leader that brings a new paradigm for credit risk modelling and has developed RISKROBOT™, to help regulated Tier 1, digital banks and Telecommunication providers to improve credit risk management and expand their modeling and validation teams at speed and at scale.
View source version on
https://www.thefastmode.com/technology-solutions/27582-spin-analytics-to-exhibit-at-tm-forum-s-dtw-2022-as-part-of-next20-startup-program