15 Oct

Interview at DTW 2022 IN COPENHAGEN
Interview at DTW 2022 in Copenhagen.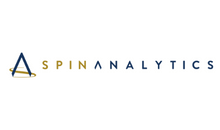 SPIN Analytics at DTW 2022 in Copenhagen.
Interview for The Fast Mode: AI and Automation to Power Banking Sector Transformation
In conjunction with the ongoing Digital Transformation World (DTW) 2022, Ariana Lynn, Senior Editor at The Fast Mode spoke to Panos Skliamis, CEO and Founder of SPIN Analytics. SPIN Analytics, a rapidly growing FinTech startup based in London, was invited to the Next20 startup program at DTW 2022.
In the interview, Panos explains how an AI automation solution for credit risk modelling, such as SPIN Analytics' RISKROBOT, can drive digital transformation and massively cut down on the cost and time spent on developing, documenting and deploying credit risk models. The solution not only supports banking and financial institutions but also telecom operators, that are increasingly offering financial services such as mobile payments.
Panos discusses how the solution enables greater transparency and auditability than traditional AI-based credit modeling. Panos also explores the company's recent partnership with Microsoft and how tech companies can partner with SPIN Analytics to enhance their offerings for the banking industry. Additionally, Panos covers some of the company's plans for future growth and expansion.
Watch the full video here and read the article here.