21 Feb

SPIN Analytics Featured at Techstars Startup Digest Athens – Issue #4
SPIN Analytics Featured at Techstars Startup Digest Athens – Issue #4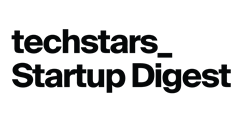 In this issue, we will be deep-diving into credit risk modeling and reporting and how RISKROBOT™, developed by SPIN Analytics automates a very resource-heavy process, leveraging Artificial Intelligence.
First things first, let us start framing the problem, to understand better where RISKROBOT™ fits in. For years, credit risk modeling was a time-consuming procedure, but necessary for all financial institutions to understand better their credit risk. Firstly, this was done by a huge number of workers using statistical models until Artificial Intelligence was introduced and accelerated the whole process. Still, the average time for a new model to be built and used is up to 9 months. Moreover, in this post-COVID world we are now living, the economies, markets, businesses, and consumers, changed their behavior, thus making the existing models dangerously outdated.
RISKROBOT™, developed by SPIN Analytics, is a new approach, using the technology of Artificial Intelligence to combine expert judgment with classic risk modeling and Machine Learning techniques on Big Data. With the specific combination, RISKROBOT™ can easily produce accurate predictive analytics to make credit decisions and risk management easier, faster, and sector agnostic. As mentioned in the Microsoft Risk Management White Paper, RISKROBOT™ can achieve up to 10x acceleration in credit risk reporting and modeling.
Recently, RISKROBOT™ joined the Microsoft Azure Marketplace to streamline the integration of the tool into their customer's infrastructure, accelerating credit risk digitization. The specific collaboration with Microsoft Azure is one of a kind as Microsoft selected SPIN Analytics as the only application for the regulatory credit risk modeling.
On that note, SPIN Analytics which is a team of ex-bankers and data scientists is further expanding its international growth by forging a strong Global Advisory Board. It consists of Sue Harnett, Ex-Senior Exec of Citigroup, Gautam Mukharya, Chief Risk Officer of HSBC Singapore, and Andrew Stott, a global banking and consulting veteran with over 40 years of experience.
If you're interested in finding more information about RISKROBOT™ and SPIN Analytics, do visit their website as you can also request a demo of the product. On the other hand, if credit risk modeling automation is something that could be of value for you or your business, check out RISKROBOT™ in the Microsoft Azure Marketplace.
View source version on Techstars Startup Digest Athens.