08 Dec

SPIN Analytics Names Ex-Senior Exec of Citigroup, Sue Harnett to its Advisory Board
SPIN Analytics Names Ex-Senior Exec of Citigroup, Sue Harnett to its Advisory Board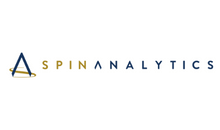 Sue Harnett brings over thirty years of significant business experience to SPIN Analytics' Advisory Board as the company is scaling and growing rapidly globally.
SPIN Analytics, a modern FinTech provider that brings a new paradigm for credit risk modelling, announces today that it has added Sue Harnett an Ex-Senior Exec of Citigroup to its Advisory Board. Sue is a global business leader, strategist, and board member with over thirty years of experience in operations, digital channels, restructuring, e-commerce, data analytics, M&A, and customer experience.
Lately she earned permission to use the Qualified Risk Director® designation in a recognition of her specialised skills and knowledge in the governance of positive risk-taking. Sue has the expertise to perceive risk in the important context of organizations achieving their purpose and goals and brings a forward-looking, dynamic mindset to the critical strategic and oversight roles of the board.
"As we are developing the SPIN Analytics' Advisory Board, it is very important for us to have on board business experts who can provide exceptional viewpoints to our company. Sue as a passionate and collaborative leader responsible for driving operational excellence, growth and transformation will enable us add more value to our customers as we grow and extend our industry leadership," said Panos Skliamis, Co-Founder & CEO of SPIN Analytics. "Her proven track record of success, as CEO and operating executive, within the consumer banking and insurance industries along is a valuable source for SPIN Analytics' international expansion."
"SPIN Analytics has brought enormous innovative efficiencies to financial services and regulatory reporting, and I am pleased to join the company's Advisory Board," said Sue Harnett. "I look forward to offering my extensive experience in global financial services, strategy, innovation and business transformation to SPIN Analytics as the company develops upon its remarkable performance in the market and helping it to successfully identify and address risks and new opportunities."
Sue has spent most of her career in a variety of global leadership roles at Citigroup including CEO of Citigroup's, Deputy CEO and Retail Bank Head of Citigroup's Europe, Middle East and Africa region and Head of Citigroup's Business Performance Management. She has served as a management committee member on the CitiFinancial Board and as Chair of the Citi Germany Board of Directors. Prior to joining Citigroup, she has been Senior Vice President of Global eCommerce at ABN Amro Banks and a member of the Visa Canada Board of Directors.
Currently she serves as an Independent Director, Nomination & Governance Committee Chair and a member of the Risk Committee of the OFG Holding Company Bank Board (NYSE:OFG). She is an Independent Director and member of the Compensation & Human Capital and Audit Committees of Life Storage (NYSE:LSI). Sue is a certified Governance Fellow by the National Association of Corporate Directors and has been awarded the prestigious Certificate in Risk Governance from the DCRO Institute.
Most recently she has served on the Board of Directors of First Niagara Financial Group and as Chief Operating Officer for QBE North America, one of the top insurers and reinsurers worldwide, as well as a management committee member of the QBE Insurance Board of Directors.
Sue previously chaired the Global Perspectives Advisory Group at Marquette University's College of Business and currently is a member of the Dean's Council at Marquette University and a trustee emeritus of the American Institute of Contemporary German Studies. She holds an M.B.A. from the Kellogg School of Management at Northwestern University and a B.A. from Marquette University.