04 Aug

SPIN Analytics' US expansion plans in the Charlotte Market
SPIN Analytics' US expansion plans in the Charlotte Market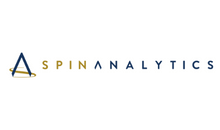 London fintech firm Spin Analytics sees Charlotte as key market for US expansion plans
Credit risk modeling for banks has long been a time-consuming and expensive process that didn't always produce reliable results. Consider the risks banks took that led to the 2008 financial crisis.
A London-based company called Spin Analytics has come to Charlotte via RevTech Labs' accelerator program with an aim to automate and improve the cumbersome task of building and editing credit risk models. The four-year-old company has offices in London and New York, but sees Charlotte as a unique business community in which to gain traction for a U.S. expansion.
Spin Analytics is one of four international companies to graduate recently from RevTech Labs' biannual accelerator program.
For years, credit risk modeling has been a time-consuming and very expensive investment for banks, says Panos Skliamis, CEO of Spin Analytics. It's done by a large number of workers using statistical models and increasingly, artificial intelligence. But the bespoke process is expensive and cumbersome, and can take up to nine months to build a new model.
That's a long time given rapid changes to the economy post-Covid, including inflation and rising interest rates, which threaten to make those models quickly outdated.
"Since 2008, credit risk is a first priority for banks," Skliamis says.
Yet, each bank has its own in-house talents, unique market exposures and appetites for a variety of risks. And risk modeling is not a simple business. It is highly regulated.
Instead of a one-size-fits-most solution, Spin Analytics has created a risk modeling framework called RISKROBOT that functions as a "factory" for developing, updating and editing risk models.
"We have developed a factory and from that, there are assembly lines on request for every bank and for every portfolio," Skliamis says. "If we created one solution, it would be for only one bank. We configure the software to create what the bank wants for its portfolio."
Taking the assembly line metaphor further, Elizabeth Laudun, executive vice president and corporate risk control executive with Wells Fargo, says banks provide the raw material for the RISKROBOT factory in the form of their data.
"Banks can say, 'I want a model and here are the factors I want to use in the model,'" says Laudun, a member of Spin Analytics' advisory board and an executive who has worked in credit risk analysis for Wells Fargo and before that, Bank of America. "The factory takes the blueprint and the raw materials and can produce stress results very quickly."
RISKROBOT makes note of when a model is changed, how it is changed, by whom and why — all information that is required by regulators. As it produces models, RISKROBOT makes a user guide for all regulators, which is a narrative document providing graphs and explanations, something called explanatory AI.
"These can be 500 pages with calculations and analysis," Skliamis says. "This document is six to 12 months of work by senior people. It can cost half a million to $1.5 million to produce."
RISKROBOT can produce accurate, predictive analytics 10 times faster than traditional methods, Skliamis says. When market conditions are changing rapidly, speed matters.
"Boards of directors and heads of business still want models for their purposes," Laudun says. "They may say it looks like credit scores are doing something. In the past, it takes a while before credit risk can get back to the board with an answer. By then, what was going to happen had already happened."
Spin Analytics began in 2018. Charlotte offers an intensive experience for the company to create connections with the country's largest banks in a smaller ecosystem than New York or London.
"You can walk around on foot and visit all of the banks in Charlotte," Skliamis says. "You cannot do that in New York or in Atlanta. You can probably do it in Singapore, but not in London."
Charlotte's banking culture is a key advantage, Skliamis says, because introducing a new B2B product on the market is 80% psychology and 20% technology, he says. Executives need to meet the people behind Spin Analytics and be introduced to RISKROBOT to believe in it.
"Someone walks into a coffee shop and sees a colleague at a competing bank. They might say, 'Have you heard about RISKROBOT?,' and they will say, 'Yes, we are using it.' Charlotte has that unique advantage."
Spin Analytics is building a team in Charlotte and hopes to create a hub here for its U.S. expansion. By the end of the year, Spin Analytics expects to have opened a Charlotte office space.
"We can have significant results from Charlotte," Skliamis says. "The people in Charlotte are more focused. From Charlotte we can go to San Francisco or New York."
View source version on the Charlotte Business Journal.