04 Aug

SPIN Analytics' US expansion plans in the Charlotte Market
SPIN Analytics' US expansion plans in the Charlotte Market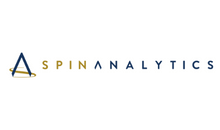 London fintech firm Spin Analytics sees Charlotte as key market for US expansion plans
Credit risk modeling for banks has long been a time-consuming and expensive process that didn't always produce reliable results. Consider the risks banks took that led to the 2008 financial crisis.
A London-based company called Spin Analytics has come to Charlotte via RevTech Labs' accelerator program with an aim to automate and improve the cumbersome task of building and editing credit risk models. The four-year-old company has offices in London and New York, but sees Charlotte as a unique business community in which to gain traction for a U.S. expansion.
View source version on the Charlotte Business Journal.